Establish the visual DNA of one of the most popular open source data visualization tools in the world.
Grafana - The Brand
Skills
Creative Direction

Design
Since 2015 I've had the pleasure of working on some special open source software. Grafana is a data visualization and dashboard tool for building graphs of data tracked over time. This software is wildly popular and one of the top projects on Github.
One important driver of this popularity is the look and feel. It's extremely beautiful, as well as powerful. When I joined the team we already had a very solid design base to work from, and I've truly enjoyed diving in making improvements to the design system as the project has grown. I love working with the engineers to polish the color palette (Grafana comes with a dark theme and a light theme), iconography, navigation, UI/UX and logo design. We're never afraid to try new things and improve even the smallest of elements. We strongly believe there's room for innovation everywhere, and not to be afraid to try something new.
Custom Iconography
I created an extensive, custom icon system for Grafana that's widely used on the website, in printed materials, as well as in the software itself. All of the pieces work together to form a visual language that compliments the beautiful dashboards.
The Interface
Though the dashboard screens are the place where you spend 90% of your time, we took great care to consider all of the elements. Graphing interfaces such as these can quickly become unwieldy – especially the data input areas and query builders.
We also built a grid system to ensure consistency in line-spacing, form elements, plugin cards and buttons. There are many jumping off points to the Grafana.com website to download and install plugins and extensions, so it was important to share interface elements, look and feel and grid structure between the two properties.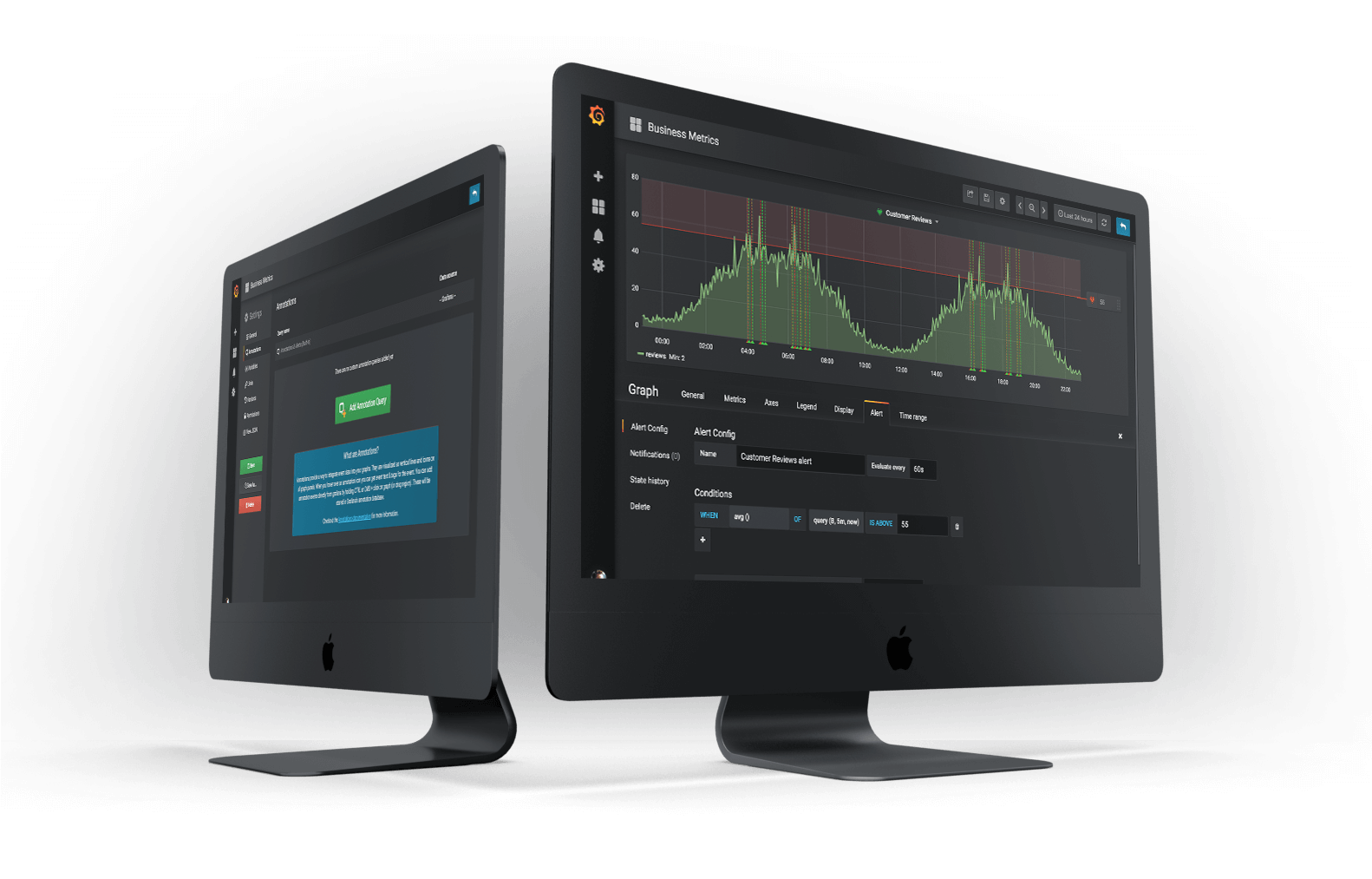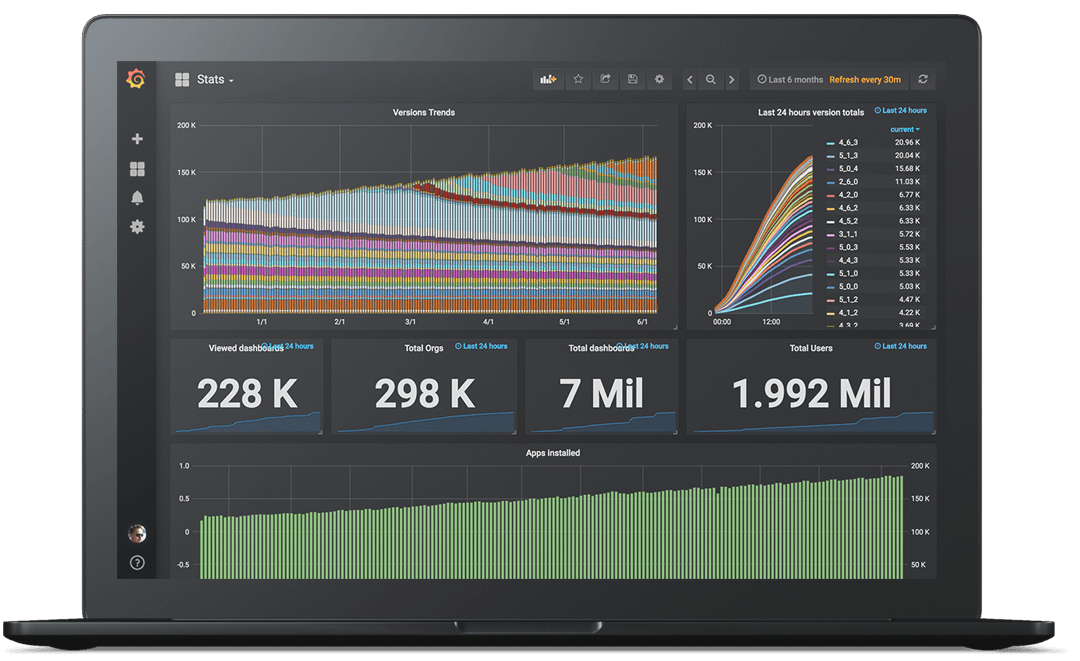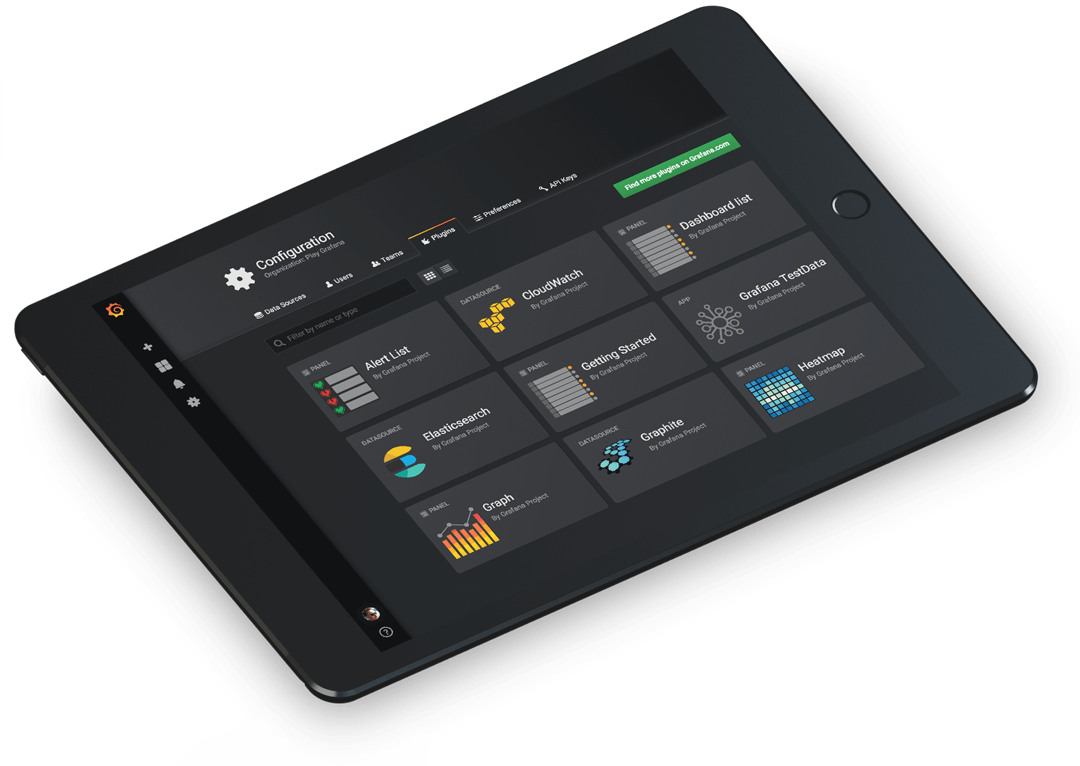 Grafana at Live Events
In addition to hosting our own events, we sponsor conferences and meet ups all year. Maintaining consistency in our print and environmental pieces is paramount.